Spring Movie Series


Monday, April 19th - 7:00PM
(BRING YOUR OWN SNACKS)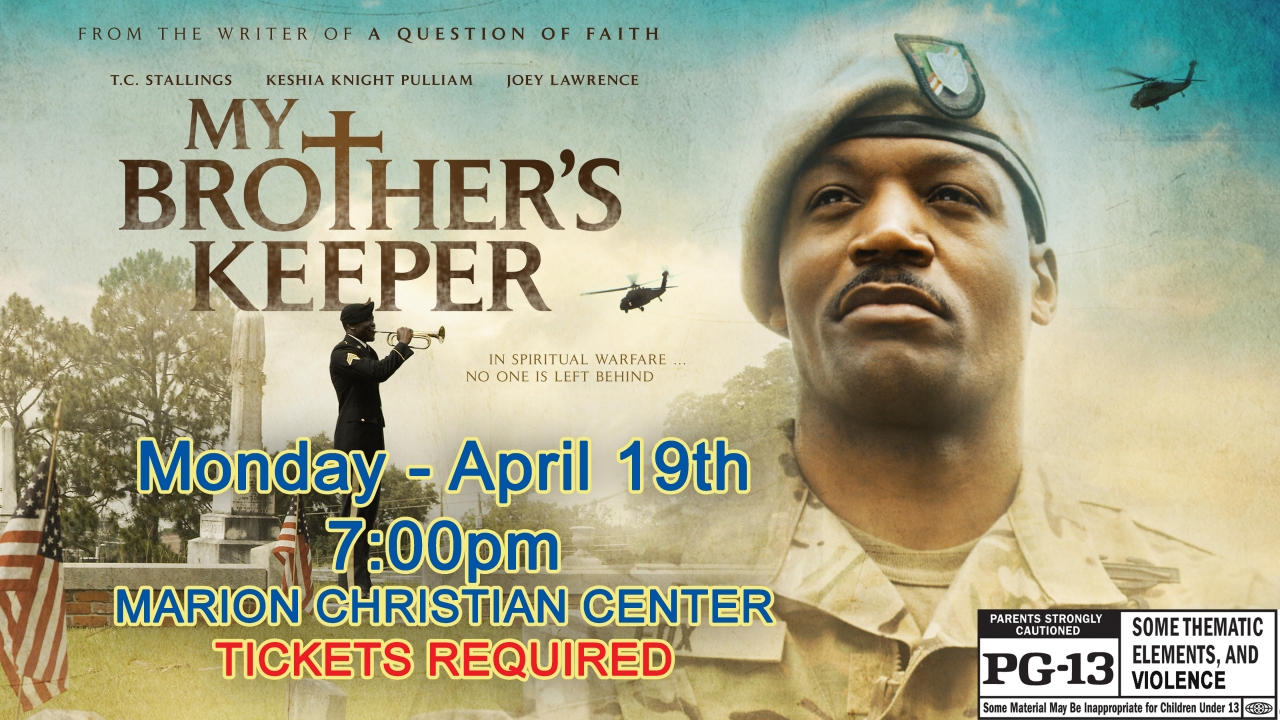 CLICK HERE FOR BROTHER'S KEEPER TICKETS
WATCH MY BROTHER'S KEEPER TRAILER HERE
My Brother's Keeper shares the story of returning war veteran SFC Travis Fox (TC Stallings) who has one more battle to fight - PTSD. Fox and his best friend SFC Ron "Preach" Pearcy (Joey Lawrence) are in their 6th combat deployment when Preach and his entire Ranger platoon are killed in a deadly IED attack. Travis returns to his hometown to settle the affairs of his parents who had passed away years before. In searching for answers about his parents, he also discovers a new obstacle in PTSD. He finds support from church counselor Tiffany Robertson (Keshia Knight-Pulliam) and slowly begins to rediscover his faith in God, until he discovers a secret. Travis uncovers a secret hidden by his best friend Donnie Berry (Robert Ri'chard) that threatens his new-found faith, restores his guilt, and causes him to consider the unthinkable.
MY BROTHER'S KEEPER IS RATED "PG - 13" DUE TO SOME THEMATIC ELEMENTS and VIOLENCE.
IT IS NOT RECOMMENDED FOR CHILDREN UNDER 13.